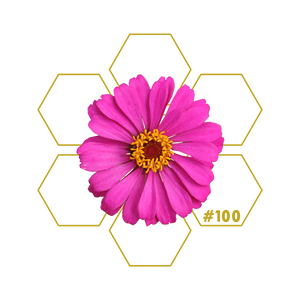 Your Kickstart to a Jolt of Energy
Applying this 90.10. Genius Add-on will transform your chosen object into Intelligent Matter. You are free to activate it for any 90.10. service object that is add-on-ready and that you have purchased. Upon a command that you give, the object code adjusts to evoke the sensation of having consumed caffeine: 4,500 QEPPs are added to the current energy output. Incorporated within are multiple frequency affirmations and frequency commands, all tailored to replicate the alertness and focus that caffeine provides.
---
✨ Next-Level Energy: Our Genius technology operates at an exceptionally higher energetic level, far exceeding any competition. You're not just buying another energy gadget; you're investing in unmatched protection and performance.

✨ 21st-Century Ready: While most other energy products remain as outdated as a simple homeopathic remedy, 90.10. Genius tackles modern challenges head-on. Designed to adapt exponentially to not only electromagnetic radiation but also a wide array of environmental stressors, our service ensures you stay ahead of the curve—all while elevating your body's own energy levels.
✨ A decade of Proven Expertise: Our Genius technology isn't a flash in the pan. We've invested over a decade in research and development, undergoing rigorous testing by multiple scientific institutes and experts. The verdict is unanimous: our technology is exceptionally effective. When you invest in it, you're investing in a legacy of proven results and continuous innovation.

✨ Global Exclusivity: You won't find anything like this anywhere else. Period. It's a world-first in energetic protection and well-being. So, don't settle for outdated solutions that no longer serve you! Be part of the future. Be protected. Be aware. Be yourself. Choose 90.10. Genius for a life reimagined.
---
HOW IT WORKS
To apply this add-on, you need to have purchased at least one add-on-ready 90.10. Genius service object, such as the Standard Genius or the Genius Plus Service for the smartphone.
The add-on will automatically become available for any add-on-ready 90.10. Genius service object you've already purchased or will purchase in the future.
ACTIVATION & DEACTIVATION
To activate this add-on, touch the respective object (with you finger or any other part of your body), while giving the following command:
"90.10. Espresso"
pronounced: "Ninety Ten Espresso"
The add-on will deactivate by itself thirty minutes after activation. Alternatively, you can stop it by issuing the following command:
"90.10. Stop Espresso"
pronounced: "Ninety Ten Stop Espresso"
For both commands, you can say or think "Ninety Ten" and "Ninety Ten Stop" in any language. However, for the add-on's name, "Espresso", please use the international product name we've designated. No need to stress about pronunciation; simply say the add-on name as you read it.
You can reactive the add-on whenever you would like to.
NOTE FOR GENIUS+ SERVICES
The add-on adds 4,500 QEPPs to the currently set energy output. If you wish to have more energy while the add-on is active, you may increase the output at your own discretion. The add-on won't be interrupted by that.
NOTE FOR GENIUS SERVICES
The add-on adds 4,500 QEPPs to the standard energy output of 450 QEPPs. Thus, the energy output of your object increases to 4,950 QEPPs while the add-on is active.
---
A LIFETIME SERVICE
The add-on is yours for life. You can apply it to any number of objects, provided you have purchased the service for them and provided they are add-on ready.

MONEY-BACK GUARANTEE
We stand behind the quality of our 90.10. Genius service. If you are not 100% satisfied with this service product, you have a 14-day window to receive a full refund.
For any queries or assistance, please reach out to our dedicated customer service at support@9010.com.
---
FEEDBACKS