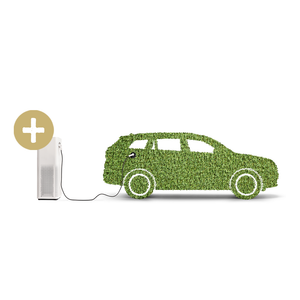 Energetic Optimization for Your Tesla Vehicle

Experience the transformation of your Tesla vehicle with our unique quantum technology 90.10. Genius+. Our advanced procedure includes a multi-stage energetic fine-tuning specifically designed to restore and enhance the original harmony and neutrality of your vehicle.

Cleansing and Harmonization: Our process begins with a thorough cleansing of all energetic elements not in line with your Tesla's authentic nature. We eliminate all dissonant frequencies, vibrations, and information to establish a foundation of true purity. This includes influences not aligned with the Schumann Resonance or the Vector Equilibrium, as well as disturbing resonances that could come from external sources like brand identities or specific individuals.

Positive Energy Infusion: Following the clarification phase, your Tesla receives a tailored energy programming. This ensures a comprehensive protection shield and promotes an optimal Vector Equilibrium and an ideal Quantum Coherence Field. Starting with a base of 50,000 QEPPs infused into your vehicle's electromagnetic field, we reinforce its energetic structure. Additionally, a range of selected frequencies such as the Golden Ratio, Earth Pulse, and pure 7.83 Hz sine waves are utilized to further enhance harmonic properties.

Intelligent Energy Adjustment: Understanding that each vehicle is unique, we precisely tailor the energy supply to optimize your Tesla's energetic balance. Our system is designed to dynamically adjust the quantity of QEPPs to ensure that your vehicle reaches the highest level of harmony and neutrality possible.

With this product, we offer you a cutting-edge solution to refine the resonance and energetic well-being of your Tesla vehicle by utilizing only the best of quantum energy. Transform your driving experience with our exclusive energetic optimization process.
---------------------
Energetische Optimierung für Ihr Tesla-Fahrzeug
Erleben Sie die Transformation Ihres Tesla-Fahrzeugs mit unserer einzigartigen Quantentechnologie. Unsere hochentwickelte Prozedur umfasst eine mehrstufige energetische Feinabstimmung, die speziell darauf ausgelegt ist, die ursprüngliche Harmonie und Neutralität Ihres Fahrzeugs wiederherzustellen und zu optimieren.
Reinigung und Harmonisierung: Unser Prozess beginnt mit einer tiefgreifenden Reinigung aller energetischen Elemente, die nicht der authentischen Wesensart Ihres Tesla entsprechen. Wir entfernen alle dissonanten Frequenzen, Schwingungen und Informationen, um eine Basis für wahre Reinheit zu schaffen. Dazu zählen auch alle Einflüsse, die nicht mit der Schumann-Resonanz oder dem Vektor-Gleichgewicht übereinstimmen, und störende Resonanzen, die von externen Quellen wie Markenidentitäten oder spezifischen Personen ausgehen könnten.
Positive Energieeinspeisung: Nach der Klärungsphase erhält Ihr Tesla eine individuell abgestimmte Energieprogrammierung. Diese sorgt für ein umfassendes Schutzschild und fördert ein optimales Vektor-Gleichgewicht sowie ein ideales Quanten-Kohärenzfeld. Mit einer Anfangsbasis von 50.000 QEPPs, die in das elektromagnetische Feld Ihres Fahrzeugs eingespeist werden, stärken wir seine energetische Struktur. Zusätzlich wird eine Palette von ausgewählten Frequenzen wie die Golden Ratio, die Erdpulse und reine Sinuswellen von 7,83 Hz genutzt, um die harmonischen Eigenschaften weiter zu fördern.
Intelligente Energieanpassung: Wir verstehen, dass jedes Fahrzeug einzigartig ist. Deshalb passen wir die Energiezufuhr präzise an, um das energetische Gleichgewicht Ihres Teslas individuell zu optimieren. Unser System ist darauf ausgerichtet, die Quantität der QEPPs dynamisch anzupassen, damit Ihr Fahrzeug das höchste Maß an Harmonie und Neutralität erreicht.
Mit diesem Produkt bieten wir Ihnen eine avantgardistische Lösung, um die Resonanz und das energetische Wohlbefinden Ihres Tesla-Fahrzeugs zu verfeinern, indem wir nur das Beste der Quantenenergie nutzen. Verwandeln Sie Ihr Fahrerlebnis mit unserem exklusiven energetischen Optimierungsprozess.